Medals
Nicklaus666 hasn't collected any medals so far.
Game Records
Trainer ID:
#179745326
Registration:
05/10/2021
(8 Months ago)
Game Time:
23:27 Hours
Total interactions:
66,523
Money:
15,380

Starter Pokémon:

Meganium
Feeds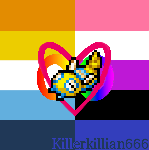 You push the light blue key carefully into the hole, turn it twice to the left and... cccrrk!!
The mystery box opens and you look curiously in it...


1,386x Pokédollar found!

The key breaks and becomes useless.

First mystery box!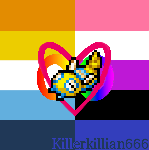 You received a Plushie from Professor Rowan!

Message:
Hihihihihi.

Shiny ditto :)) cute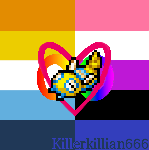 By Gosth
#GhostlyBirthday
Good morning, evening or night to yall, as you might know today is october 1st, the spookiest month of all, wich means that my birthday is near!
Well, every year since i joined this site, i like to do a giveaway, and this year won't be an exception.
So, what should i give away? Hmmm....
I know! I will give away some of my nuggets, not 50, not 500 but 1k nuggets that will be divided into 5 lucky participants
5th place: 50 nuggets
4th place: 100 nuggets
3rd place: 150 nuggets
2nd place: 200 nuggets
1st place: 500 nuggets
Okay, i think this is fair, but now, how to enter? Simple, just share this whole feed AND ❤ this feed, is very important that you heart it
This will end on october 20 as soon i wake up
Good luck to everyone!
Contact
Last Action
Reading the news
(7 Months ago)
Last Visitors
Visitors
DewDewit
Tue, 02/Nov/2021, 21:25
Mallicks
Sun, 17/Oct/2021, 19:01
pokemaster444
Fri, 15/Oct/2021, 16:52
Skippy
Fri, 15/Oct/2021, 03:04
Snomm
Fri, 15/Oct/2021, 00:11
Badge Showcase
| | | | | | | | | |
| --- | --- | --- | --- | --- | --- | --- | --- | --- |
| Set #1 | | | | | | | | |
| Set #2 | | | | | | | | |
| Set #3 | | | | | | | | |
| Set #4 | | | | | | | | |