About Me
LEADER OF THE SOBBLE PROTECTION SQUAD
23 years old, Canadian, gay. Call me Jessie
(ZOMBIES)
Next hunts

Show hidden content
---

- Turtwig
- Piplup
- Zubat
- Buizel
- Rotom
- Oddish
- Ekans
- Aipom
Mega hunts will start once i have enough gems. Contact me with gem prices. (gem donations would be appreciated)

Show hidden content
---

- Shiny Mega Shinx (Electric 5689/30,000
- Shiny mega Mareep (Electric ???/60,000)
- x2 Shiny Mega Snorunt (Ice 58/240,000)
- Shiny mega Swablu (Flying 1138/30000 & Normal 832/30000)

Do NOT message me about buying one of my Pokemon and/or item (that includes nuggets!) unless i've stated that i'm selling it. you WILL be blocked AND reported if you constantly do it.
Collecting these plushies so feel free to send some

thanks





Badge Showcase
| | | | | | | | | |
| --- | --- | --- | --- | --- | --- | --- | --- | --- |
| Set #1 | | | | | | | | |
| Set #2 | | | | | | | | |
| Set #3 | | | | | | | | |
| Set #4 | | | | | | | | |
Medals


Game Records

Trainer ID:
#158918295
Registration:
16/05/2014
(5 Years ago)
Premium member
until
13/Oct/2020
Game Time:
2199:06 Hours
Total interactions:
4,829,776
Money:
511,926

Starter Pokémon:

Emboar






Feeds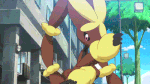 ive not been active anywhere recently. barely been on here and twitter. havent really streamed much in the past couple months. really hoping my mood changes soon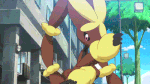 going back to what happened yesterday with pokemon, i understand why they're not allowing every pokemon in. its a lot of work to do but at the same time, why change it now? like a lot of people said, what if our favorite pokemon isnt there? that'll suck. and what happens if they make a diamond and pearl remake, will it be compatible? cos there's a good chance not all sinnoh mons will be in SwSh. i personally think they can go with what they want but later on patch the game to allow us to transfer other pokemon. they also said they didnt have time to add them all. if thats the case, hold the game back for a few months and get them in. but also why add something that nobody really cares about, dynamax. it'll be something thats cool at first and then nobody cares about it. absolutely pointless imo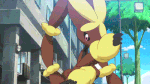 i find it funny that every time a new pokemon or item comes to the site people start complaining about the prices. of course its gonna be more expensive at first. just like electronics and video games, everyone wants it right away so it'll be priced higher. after a few months when most people have it the price goes down. a mega magikarp used to go for 200k PD easily when it came out. now a days you're lucky to get 50k PD. complaining about it is pointless. you don't want to pay *insert amount of nuggs/Pd* then don't. either get it yourself like others, or wait till the price drops. its that simple. Rant done.
Shiny Hunt
MegaLopunny is currently hunting
Turtwig
.
Hunt started: 15/06/2019


Chain: 402
8

Contact
Last Action
Managing Pokémon-Party
(15 Hours ago)