×
jenn - 21 - amateur pixel artist - future nurse - my bby - •

hi, i'm a not so cool,clumsy and tall lady who kinda hates 90% of life and humanity for good reasons.
i am very weird,I see life in a different way than most of the people but I wouldn't call this a good thing,since anything that involves socializing might reveal some "interesting" stuff about me and that might affect people's opinions about me.
however,i like medical stuff,learning about diseases and human body,i am anyway soon going to become a nurse and i like blood tbh.
i draw pixels and write poems sometimes, mostly for fun and I have many cats.
btw i have an obsession with banana fish,yuri on ice,the lion king and astrology but maybe you don't find this cool, however, i can completely understand why.
internet and TV are my best friends uwu.
f1owercrown made my avi and that's about meee.

Shiny Hunt
DiamondsInTheDirt is currently hunting
Absol
.
Hunt started: 17/04/2019


Chain: 764
22

15

0


Game Records
Trainer ID:
#20243137
Registration:
07/06/2014
(4 Years ago)
Premium member
until
07/Aug/2019
Game Time:
6121:33 Hours
Total interactions:
847,776
Money:
1,899,474

Starter Pokémon:

Feraligatr




Feeds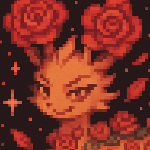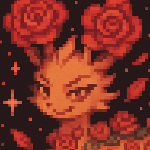 0

The more I see, the less I know
The more I like to let it go
Deep beneath the cover of another perfect wonder
Where it's so white as snow
Privately divided by a world so undecided
And there's nowhere to go
In between the cover of another perfect wonder
And it's so white as snow
Running through the field where all my tracks will be concealed
And there's nowhere to go.
Badge Showcase
| | | | | | | | | |
| --- | --- | --- | --- | --- | --- | --- | --- | --- |
| Set #1 | | | | | | | | |
| Set #2 | | | | | | | | |
| Set #3 | | | | | | | | |
| Set #4 | | | | | | | | |
Medals