Party
Pkmn
Name
Level

EXP

/

EHP

°•Nilla•°
(Sundaelite (Vanilla))
139
64,132 / 72,976
°•Berry•°
(Sundaelite (Strawberry))
163
17,891 / 100,246
°•Choco•°
(Sundaelite (Chocolate))
184
112,869 / 127,651
°•Cream•°
(Sundaelite (Vanilla))
189
34,224 / 134,664
°•Buddy•°
(Mega Winter Ampharos)
273
35,959 / 261,183
~Friend~
(Applin)
SHINY
334
145,925 / 201,403
~Plushies~
I try to return plushies with the best amount of dream points I have at the time! I PROMISE I will return plushies though! 0w0
My current favorites are...
❤Ditto❤
❤Applin❤
❤Eevee❤
❤Shiny Ampharos/Amelia❤
❤Shiny Galarian Ponyta❤
I absolutely LOVE any kind of plushie, and if you do, thank you so so much for a plush! Will try to return as soon as I'm online! :D
(Also starly plushies are my motto plush, soooo >:3c)
Also, I'm, sadly, not going to return plushies if I'm done with the event plush. Currently: Not done
______________________________________



« ❤
Plush Collection
❤ »
About ME!
Hi! I'm SilverEevee-Chan, but you can call me Silver!
WARNING: I forgive, but I never forget and that could damage our friendship!
I love hoarding cosmogs, applins, and eevees, and trying to frame the daycare every time it scams me. And if you have any extra cosmogs or it's evolution that you'd like to donate, I'm all open for that! Applins and eevees are welcome too! I will try to reply to everything, even small 'hi's or 'hello's, although, preferably, I would like if you have a longer message. I'm quite new to PokeHeroes, but finding it fun and unique! I hope you have a good day!
Note: Please send a friend request of we met/talked before! I appreciate it if you sent one, but I'd like it if we talked a bit before about something; I'm open to all friendly subjects! :D
Getting Blocked
People that get blocked, annoy me or don't listen and ignore me. I have 2 warnings, people who do not respond or try to scam me and get annoying will go to the blocked list. Please, read my messages carefully and not ignore them; that's the easiest way to get on my list. Don't ignore it. (Please NEVER EVER give me a trade without me wanting it)

I try my best to stay calm, but if you're really getting in my nerves, you're getting blocked and accept your fate. You may get unblocked, anger never lasts forever! But if you're being unkind and rude to any of my buddies or friends, you WILL get blocked forever, thanks so much for reading!

I don't like it when people block me for no reason or a reason that I can't think of. I won't block in return unless you bother me. But if I have no true quarrel with you, you're not going to get blocked back!
Current Blocked Numbers: Zero!
Badge Showcase
| | | | | | | | | |
| --- | --- | --- | --- | --- | --- | --- | --- | --- |
| Set #1 | | | | | | | | |
| Set #2 | | | | | | | | |
| Set #3 | | | | | | | | |
| Set #4 | | | | | | | | |
Game Records

Trainer ID:
#304455431
Registration:
03/05/2021
(7 Months ago)
Game Time:
181:40 Hours
Total interactions:
148,177
Money:
829,966

Starter Pokémon:

Meganium
Feeds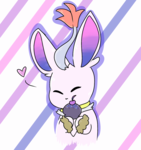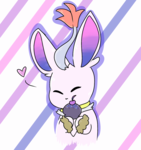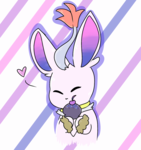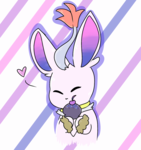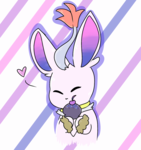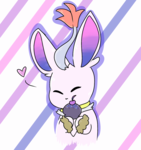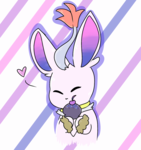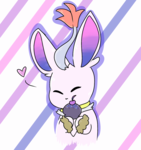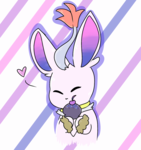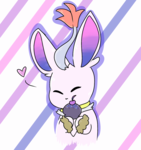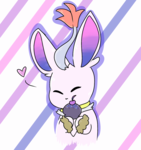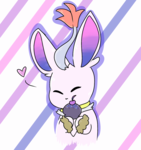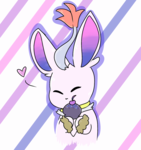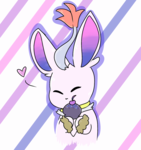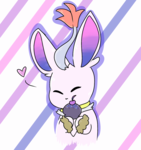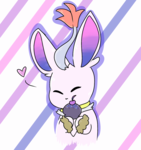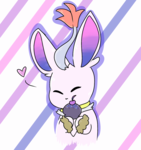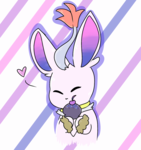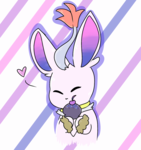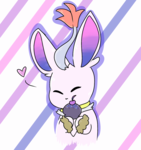 Gifting or Trading
Please don't scam me out of my stuff when trading, and feel free to ask if I'm selling a pokemon that catches your eye! Of course, I won't be accepting ALL offers. Even though I'm comfortable with asking, I wouldn't like you to come and promote your trades or auctions to me, unless I need that certain pokemon. Otherwise, please don't! :D

I appreciate every single gift, although I'll value gems over shoal salt or shell. XD
I still am happy that you thought of me, and gifted something! <3


Contact
Last Action
Viewing a Userprofile
(11 Days ago)
Medals
SilverEevee-Chan hasn't collected any medals so far.