Forum Thread
rumble issues
Forum-Index
→
Bugs/Complaints
→
rumble issues
sent a solar eevee to evolve into a glaceon by accident
one, the eevee most likely poofed from my inventory (i cant find it anywhere, but then again i have a few so it may have reappeared in another box)
two, the functionality of one of my explorer bags went adios
now i can only send 1 pokemon out on a rumble mission
---
Orbicularis_oris

OFFLINE
Trainerlevel: 49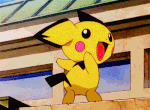 Forum Posts:
607
[~Logged in as Admin0r81cUL4ri5]
The same thing
happened with every eevee which was not an eevee. The unoriginal eevee identities will be locked behind the rumble screen until the bug is fixed so everyone till then, keep all your 100 types of eevees safe from those "would it evolve" tests.
---

This has already been reported
here
.
---