Forum Thread
Reporting gts trades
Forum-Index
→
Help
→
Reporting gts trades
AlienSnowflake

ONLINE
Trainerlevel: 73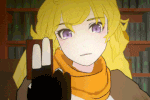 Forum Posts:
900
How do I actually report gts trades..?
Like unfair trades or scamming, etc
---
❄𝕾𝖈𝖆𝖗𝖘 𝖙𝖍𝖆𝖙 𝖈𝖔𝖛𝖊𝖗 𝖜𝖔𝖚𝖓𝖉𝖘 𝖈𝖆𝖓'𝖙 𝖍𝖎𝖉𝖊 𝖙𝖍𝖊 𝖘𝖊𝖑𝖋 𝖎𝖓𝖋𝖑𝖎𝖈𝖙𝖊𝖉 𝖕𝖆𝖎𝖓.❄
---
🌻Selling over 40k mons for 200 PD. Click here🌻
For reporting a trade, I suppose the best way to do that would be to report the person who set up the trade from their profile and include a link to the trade in question in your report (and additionally a screenshot of it in case the person deletes the trade before a mod sees the report)?
---