Forum Thread
PMD: Destruction of Spirit Sign-Ups (CLOSED)
Forum-Index
→
Roleplay
→
RP Sign-up
→
PMD: Destruction of Spirit Sign-Ups (CLOSED)
Plot

Show hidden content
---
A long time ago, the Cloud Castle ascended into the sky. The villagers were worried, concerned about what would happen. Eventually, the queen, Diancie, believed the castle was safe in the air. Years passed as the villagers forgot about their worries, that was until they discovered... The Cloud Castle started to fall. Legends would say if the castle in the sky was to fall, the Earth would break apart. The only way to prevent the Cloud Castle from falling, heroes had to go to certain areas of the Kingdom and find 7 keys. They were known as Keys of Spirit. Because they were also worth more than others can imagine, many thieves (etc.) would go far lengths to obtain them... The Castle will crash on the Earth in 7 weeks...
Rules

Show hidden content
---
- Please do not have your characters be OP
- Legendaries and Mythicals aren't allowed
- Romance is allowed, just don't go too far and be sure to stick with the plot
- Max limit for characters is 2
- Do NOT rush people to reply
- You all were humans who awoke as Pokemon
- Only I play characters that are just Pokemon (like the NPCS)
-Please start as a basic Pokemon that can evolve (so I can say when your character is ready)
Form

Show hidden content
---
Name:
Gender:
Sexuality:
Type of Pokemon:
Appearance:
Personality:
Likes/Dislikes:
Hobbies:
Backstory (when human):
My Main Character

Show hidden content
---
Name: Ruby
Gender: Female
Sexuality: Bi
Type of Pokemon: Zoroark
Appearance: A regular Zoroark with unusually longer claws. Ruby has a short scar running down her left eye.
Personality: A cold, mute Zoroark who couldn't care less about what happens to others.
Likes/Dislikes: (Likes) Shiny objects, stealing, fighting, getting stronger. (Dislikes) Large crowds, being pressured, feeling weak.
Hobbies: Stealing, training, fighting.
NPC List (WIP)
Queen Aurelia:

Show hidden content
---
The current queen of the Kingdom. She's friendly but stern, especially when she's worried. Aurelia is a normal Diancie with a crystal crown, her mega stone on the top. She's a favorite to many people due to how easy it is to get along with her.
Klade:

Show hidden content
---
Klade is the main captain of the Cloud Knights. He's a shiny Gallade with his right arm(blade) cracked from battle. He's determined and serious about his tasks, a bit too serious. Despite his rough approach, Klade always wishes to protect the villagers.
Elder Vesuvius:

Show hidden content
---
The Elder of the Kingdom. Vesuvius is a rather old, blind Torkoal who loves telling stories to younglings. He's the one who spoke the legend about Cloud Castle falling. Vesuvius is one who wouldn't refuse to shelter lost ones and give advice to adventurers.
---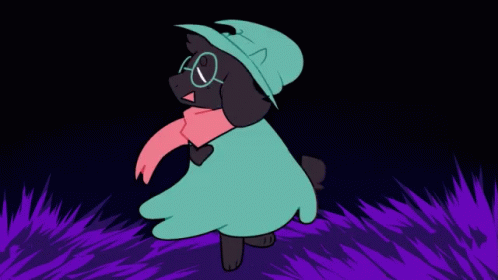 "I hope to see you around again! I'll even bake you some yummy cakes!"
sleepynebby

OFFLINE
Trainerlevel: 49
Forum Posts:
1,534
Name:
Haruna Kobayashi (As a human.)
"Roonie" (After being turned into a Pokémon.)
Gender:
Cis Woman
Sexuality:
Lesbian
Type of Pokémon:
Eevee (Evolves into Espeon.)
Appearance:
[x]
Haruna is taller than average. While most Eevee are only 30.48 cm, Haruna stands at 55 cm even. She is also very thin and lanky, which makes sense. Her fur is also very dark when compared to a normal Eevee's. The brown is a darker shade, but the ruff around her neck and the tip of her tail are both stark-white; as are her paws and underbelly. She has piercing violet eyes and tufts on her ears.
--
[x]
Upon evolution, Haruna becomes even taller. Towering over other Espeon, who normally stand at 90 cm, at a staggering 104 cm, Haruna is an absolute menace to Espeon as a species. She has dark violet stripes, similar to tabby stripes on a cat, on her body. The "whisker" tufts that Espeon normally have has simply become longer, curlier fur. Also, her fur in general is much fluffier. The jewel on her head is also black, appearing more like a black star sapphire than a ruby, The white fur on her paws and underbelly from when she was an Eevee are still retained.
Personality:
Haruna is highly intelligent, first of all. Analytical and cold, the woman could probably see through most people's facades of kindness and find a crueler side beneath. However, she's also very untrusting and comes off as rude. Well, she certainly is, but that's just because of her trust issues. She's always on edge until she finds someone who she can put her faith in.
Likes:
Warm Towels, Rain
Dislikes:
Plastic Wrappers, Mints
Hobbies:
Watching the clouds roll by, Picking up litter, Studying weird math equations
Backstory:

Show hidden content
---
she's a danganronpa oc who got adapted into a pokemon oc so i haven't rewritten her backstory yet. just assume it's all more realistic.
Haruna was born November 1, 2XXX to Eito Kobayashi and Nishi Watanabe-Kobayashi. She was an only child and had few friends growing up because of her rude and arrogant nature. However, she did have a close bond with her aunt, Yoshihime Watanabe, and developed a strong sense of respect for her.

While growing up, she attended completely normal schools, where she was well-known by her peers for her uncanny ability to predict weather with near 100% accuracy, much more accurately than most in her area. When questioned about it, she made a comment about "a lot of complex math and pattern recognition".

This was a skill she had for years prior, but a major example of it being problematic to her life was when she was about 11. A few classmates accused her of witchcraft and fraudulence, and rumors spread to her entire school. Because she had no friends in the first place, this only made it easier for her peers to dislike her, as if her personality wasn't enough. No one did anything about it, despite her telling teachers, the principal, and even her parents (who did support her, but still got no help).

Thankfully, she took comfort in her aunt, Yoshihime, and learned to take what others say with a grain of salt. (She actually gained a lot of life skills from her aunt, but she doesn't make use of them considering she's not in the 'real world' yet.)

Eventually, she made it to her freshman year at Silverthorn High School, and people just tended to avoid her there. Though, she made a point to avoid those who spread rumors, especially about her. She stayed focused on her hobbies and studies, and was eventually noticed positively for her knowledge in meteorology.
Name:
Kel
Gender:
Non-binary (She/They)
Sexuality:
Bi
Type of Pokemon:
Noibat

Appearance:
A small noibat with freckles around their nose and eyes. they have raised tufts of fur on their head that stick out. for the rest Kel is about the same as a regular Noibat.
Personality:
A very friendly and energetic pokemon. They are very cheerful, and eager to try new things. They easily trust people, and are kind to everyone they meet.
Likes:
Exploring, Oran berries.
Dislikes:
Closed spaces, waiting.
Hobbies:
Collecting shiny things
Backstory (when human):

Show hidden content
---
Her life was pretty normal for the most part. being an only child with busy parents, she had learned to take care of herself at a young age. While they aren't the smartest, and certainly not the top of their class, They were good at sports. They ended up joining a Volleyball club, but despite having won two tournaments, this time was cut short after an accident where she broke her leg.
---
zarude_boi44

OFFLINE
Trainerlevel: 19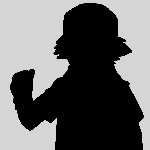 Forum Posts:
6
Name: Silver (13 - Human Years.)
Gender: Female, doesn't care what people call them, though.
Sexuality: Straight, most likely. Depends on how the story goes, I guess?
Type of Pokemon: Cubone, Marowak. (Evolves when holding a Silver Wing. Lugias "Feather".)
Appearance:
Cubone:
[x]
Marowak:
[x]
Personality:
Likes/Dislikes:
Likes:
Dislikes:
Hobbies:
As a Pokemon: Well... none? She forgot and she's mostly confused about what's going on...
As a human: Drawing. Sculpting. ART. Just art. She LOVED art!
Backstory (when human):
---