Forum Thread
SCS Addition
Forum-Index
→
Suggestions
→
SCS Addition
Now to keep things relevent and to maintain more clicks in general per scs i think this addition would help motivate people to participate more often, for example i had completed the shiny set quite early on and have not bothered to participate since however there is something that in a way continues to require people to participate this suggestion would simply be this..
Adding new shiny mega event(s) to the scs shop now the way this would work in the future (as sprites would have to be made and so on) is you add two new purchase options..
Regular event.. - you would have a chance to get a mega able from this but it is not breedable
Shiny event - you would also have a chance to get a mega able from this but it is also not breedable
the reason for these events to not be breedable is so that it is exlusive challenge from scs you would have to purchase many shiny events in order to obtain the shiny mega or get very lucky (depending on price in shop would effect mega able rates)
Overall i think this would give you a challenge of some sort when spending scs points and would allow for a long term increase interactions for scs as there will always be something to go for as even if you own them some people may still wish to buy
Additionally this doesnt have to be something that is only done once you can continue to add more exlusive events that have a mega able counterpart
---------------------------------------------------------------------------------------------------------------------------------
Quick summary (example)
- event absol gets added to scs store
- event absol cannot breed and is exlusive to scs
- scs will have shiny eggs for *** amount / normal eggs for ** amount
- each egg adopted has a chance for mega able but is not gaurenteed
- the eggs will always be avalible from scs shop
- this is just a example i am not saying it should be absol per say
---
Thread has received Mod approval and is now open for discussion.
---
Credits for avatar to
~Cookie~
Kitties! Riako has no idea what he unleashed with that update🙀
Collecting Lovely Larvesta and Silly Seel Plushies~
Looking for Ice Gems and Flying Gems
here!
Help me hunt a Shiny Articuno!
(You can win your own non-shiny Articuno in return)
Breeding events for the cause
here!
the issue with that would be simply most people have stuff saved up and will instantly get it done the fact of needing luck to get a "mega able" adds the effect of unknown amount some will get it done quick some wont new pokemon added without these kinda random chances will only decrease quickly in how desireable they will be
---
Greggory_Lee

OFFLINE
Trainerlevel: 108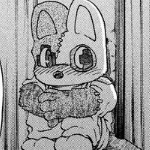 Forum Posts:
932

so ultimately this is just more event pokemon? like an [X] Absol? i guess it'd be good for some users but ive lost interest in trying to get the non-canon shinydex because event pokemon are too expensive to hunt and shiny megas are horrible tedium and luck so id guess im neutral unless it's like, a special normal absol that somehow is coded to be unbreedable because its from the scs but has boosted mega odds for the shiny.
---
the basic concept is to have something from scs that isnt a one and done kinda thing thats isnt just gonna be distributed by the people who participate in scs the most as there will always be the option of mega ables / shiny mega to still try and obtain it works out easier to get the shiny mega due to being able to buy a gaurenteed shiny then you just need to hope to roll the mega able but the soul point of it is to have something you can only get from trade or scs that isnt 100% gaurenteed to be the best result if that makes sense?
---
FaithfullyBlindAbs

OFFLINE
Trainerlevel: 58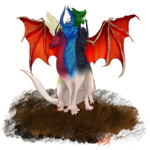 Forum Posts:
451

At first, as I began reading, I thought this sounded kinda ridiculous, but you made some good points about it making the SM hunt challenging, and it would be really interesting in my opinion, to see more ways to SM hunt on here so that it's not a monotonous "Well, time to spend irl money to get something good" streak.
---
Just remember: You can't prove God didn't crawl out of the ocean.
10 gems - 1 Easy Shiny Pokemon
15 gems - 1 Medium Shiny Pokemon
20 gems - 1 Event Pokemon and Region Variant Pokemon
25 gems - 1 Hard Shiny Pokemon
50 gems - 1 Rare Shiny Pokemon
Buy List: (Pokemon: Buyer)
x2 Axew: ~Techno
Drampa: ~Techno
Drampa: Izure
x2 Drampa: ShinyMegaGardevoir
Mareep: -Koukio-
for those who may think.. "user thinks that this would simplify an existing feature in an unnecessary way"
1. this would not be all new event mega ables added to the game
2. this would be exlusive to the scs and not breedable so it would be seperate content compared to current
3. by voting this you would be suggestion that adding the tapu's and victini was "simplying an exisiting feature in an uncessary way" also as it is the same concept as they are due to not being obtained anywhere else and not breedable
---