Forum Thread
GTS.. Won't let me search King's Rock
Forum-Index
→
Bugs/Complaints
→
GTS.. Won't let me search King's Rock
beneviciiis

OFFLINE
Trainerlevel: 43
Forum Posts: 1,470
As the title suggests, the GTS Item Shop system is currently refusing to allow me to purchase the King's Rock item.
[X]
for proof of the bug. I assume it has something to do with the url being peculiar, but I'd still like to be able to search for the item.
And, if anyone else has any similar experiences with other items with apostrophes in the name, I think that that could be the issue.
---
Mister Makunouchi I promise I haven't gotten in the way of VOID's plans-
Toyhouse
|
DeviantArt
|
Art Shop
mojoryan2003

OFFLINE
Trainerlevel: 30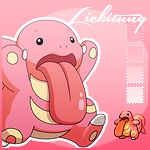 Forum Posts: 900
Same issue here
---
Credit goes to carpetmonster
Get your own CrushTag!
help
-Prajju

OFFLINE
Trainerlevel: 40
Forum Posts: 420
This has already been reported over
here in this thread
. And its is also even confirmed as a bug.
---