Forum Thread
OH GOD. Hello!
Forum-Index
→
Introduce yourself
→
OH GOD. Hello!
Ezrile

OFFLINE
Trainerlevel: 12

Forum Posts: 1
So, I've been on here for YEARS. And never gave a proper introduction.
Hello everyone, my name is Ezy. Though I have been here for 7yrs(?), I just now started to come onto the website more often! Call it a huge hyperfixation with collecting things lately.
Anyway, I look forward to meeting all of you!
---
Fortnitekid

OFFLINE
Trainerlevel: 22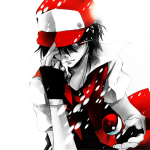 Forum Posts: 5