Forum Thread
Potted_Nugget's Nugget club
Forum-Index
→
Fan Clubs
→
Pokémon Fan Clubs
→
Potted_Nugget's Nugget club
Potted_Nugget

OFFLINE
Trainerlevel: 31

Forum Posts: 79

.

Welcome to Potted_Nugget's
Nugget Club!





Nugget Club is Temporarily CLOSED
Here in nugget club,
We strive to share kindness and joy through the only way we know how.


NUGGETS


So I made this club to connect those who seek nuggets and those who have them.
Feel free to join, This is a public club so no need to sign up for anything
Unless
You want to sell or give away your nuggets alongside me. (or just donate then to me and I'll give them away for you)



About the founder


founder: Potted_Nugget
Current nugget count: 2,009
As the club founder and current leader, I will giveaway free nuggets to those who ask. So feel free to ask at any time However! I have some requirements.


Personal Requirements:




Show hidden content
---
Ask me in Palpad
You must have been playing this game for at least a month.
You must actually need these nuggets
You must only 1 profile
Limit to 1 time a week.
Take only what you need.
Rules below apply
Password to ask for some is Nugget1221
Don't abuse the system or the entire system will be shut down.
If you'd like to become a donator, please fill this out.

Show hidden content
---
username:
amount of nuggets you have(optional):
your rules and conditions:
your password:
other
If you'd like to become a Seller, please fill out.

Show hidden content
---
username:
amount of nuggets you have(optional):
selling price:
other:
Different donators:

Show hidden content
---
absol-girl
amount
:viries from time to time
your rules and conditions
:
no more than 100 to person per week or 200 per month
Must have a good reason
After taking the nuggets must share the hashtag #NuggetClub
Vote on the poll on my profile
I might not have nuggets all the time so please understand
You will however be added to the waitlist
Btw I'm not subscribing to the thread so whoever asks for nuggets must send me a link via pp to the forum
your password
:wheedle or absol
other
:good luck
Different sellers:

Show hidden content
---
absol-girl
amount of nuggets you have(optional):varies
selling price:
1.7k each
other
: yes Ik it's more than what people sell them for but I always sell them for this price
And btw I might pause donating nuggets and start selling them if I need money then pause selling and resume donating again when I got the money I need for myself
Rules regardless of user
-Please keep in mind that everybody involved holds their ability to refuse any kind of donation or service to you for any purpose.
-Only ask for donations from 1 user per individual time requirement or the standard week. (Meaning don't ask for multiple donations from multiple people)
-No harassing users. You get what you get.
-No asking for absurd amounts of donations
-No using the nugget donations for Pd gain.
-PH rules apply
-Please report anybody breaking any of these rules
-Be nice, this is a friendly service.
Anybody caught breaking ANY of these rules will be given [1] warning then IMMEDIATELY Blacklisted and not allowed to accept donations from this board again.
Only [1] warning
Warned users:

Show hidden content
---
none so far
Blacklisted Users:

Show hidden content
---
none so far
Comments? Questions? Suggestions? Please message my Palpad with your concerns.
Thankyou and please enjoy your time in the club
Listings subject to change.
↓↓↓and please do the stuff down there↓↓↓.
---
Eh, click here

Show hidden content
---
TGGAkane

ONLINE
Trainerlevel: 32

Forum Posts: 60
nice thing you got going here. This is bound to help users!

---
I wish Pokemon were REAL

Show hidden content
---
Please train my Party

Aphy

ONLINE
Trainerlevel: 34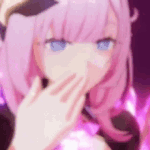 Forum Posts: 141
Yah, this is bound to help any user in general that just needs a few nuggets to get something, you're doing a good thing here Potted.
---

αρну - ηу¢тσρнιℓє - ¢σммυηιѕт - αяιєѕ



ι נυѕт ωαηηα вαѕк ιη ѕнαттєяє∂ gℓαѕѕ
⌧︎⌧︎⌧︎
ѕαηѕ тнє ѕкєℓєтση ιѕ кιη∂α нσт
Nickit_Off_The_Top

OFFLINE
Trainerlevel: 27

Forum Posts: 27
Potted_Nugget

OFFLINE
Trainerlevel: 31

Forum Posts: 79
Please read the my requirements
---
Eh, click here

Show hidden content
---
Awesomedude12

OFFLINE
Trainerlevel: 23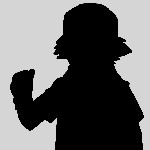 Forum Posts: 76
Nickit_Off_The_Top

OFFLINE
Trainerlevel: 27

Forum Posts: 27
SuperWaffle

OFFLINE
Trainerlevel: 20

Forum Posts: 2
BabyEevee22

ONLINE
Trainerlevel: 37
Forum Posts: 230

SuperWaffle

OFFLINE
Trainerlevel: 20

Forum Posts: 2
absol-girl

OFFLINE
Trainerlevel: 49
Forum Posts: 420

username:absol-girl
amount of nuggets you have(optional):viries from time to time
your rules and conditions:
no more than 100 to person per week or 200 per month
Must have a good reason
After taking the nuggets must share the hashtag #NuggetClub
Vote on the poll on my profile
I might not have nuggets all the time so please understand
You will however be added to the waitlist
Btw I'm not subscribing to the thread so whoever asks for nuggets must send me a link via pp to the forum
your password:wheedle or absol
other:good luck
username:absol-girl
amount of nuggets you have(optional):varies
selling price:1.7k each
other: yes Ik it's more than what people sell them for but I always sell them for this price
And btw I might pause donating nuggets and start selling them if I need money then pause selling and resume donating again when I got the money I need for myself
Hope this is alright with you
Btw I'm not subscribing to the thread so whoever asks for nuggets must send me a link via pp to the forum
---
All the best wishes to you
Love u all *v*
~~~~~~~~~~~~~
Absol