Forum Thread
Badge Problems
Forum-Index
→
Bugs/Complaints
→
Solved
→
Badge Problems
Hello!
I'm not sure if you've had complaints/problems with this before but I need help. I've met the requirements for the 'Search for Gold' badge but so far there's a lack of badge for me. I am on mobile at the moment so maybe that's it but I dunno at the moment. Pretty sure I have done nothing wrong.
---
Moto-Moto

OFFLINE
Trainerlevel: 32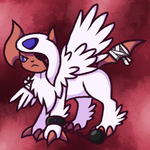 Forum Posts: 685
Spoiler:

Show hidden content
---
You need to get 2500 gold in ONE rumble mission.
Please make sure you are correct/incorrect

---
hi im josie. i do art i guess
Check out Tik's art shop!
My art shop! (please im bored)
Arkidog's sprite shop!
Route 53 honey shop!
Cyndiwashere

OFFLINE
Trainerlevel: 40

Forum Posts: 168