Forum Thread
Voltorb Flip [Improved!]
Forum-Index
→
Suggestions
→
Emera Town
→
Voltorb Flip [Improved!]
BEFORE YOU READ!
This suggestion is >>
this
<< but in more detail and more in-depth
---
---
What is Voltorb flip?
Why should it be considered?
Voltorb flip was one of many side/mini games from PKMN Heart Gold and Soul Silver, and is located in the game's "Game Center." You play the game by flipping cards, using the numbers on the side and bottom to avoid flipping a voltorb. To win, you flip the cards until you find all 2x/3x cards. You lose by flipping a Voltorb card. Once you win, you chose to move to the next level or fold and collect your coins. (Kind of like a gamble/Higher or Lower.) It can be see as a cross between Picross and Minesweeper


---

In PH's Game center, its welcome says, "Users come here to spend some time (and money) at several Game Machines." So adding another game would just make users want to spend even more time on these games. The PH game center used to collect coins and get special PKMN/Items. You play the games, get the coins, and trade them for what you need, but that all requires you to PLAY the games, grind them for coin. This can be tiring, as you play the same games over and over. I believe Voltorb switch would be a great adition to PH's Game Center, as it comes from the main stream games, and is enjoyable.


---
How would it work?

Oh no! You get 0 coins!

The game would run similar to "Concentration," + "Higher or Lower," but with more formulas; as the OG game has hidden voltorbs on each row and collumn. Seeing as how the OG Voltorb Flip has "levels" that you advance to, you could even put it somewhere on the ranklist, like with "Higher and Lower."


---

*OG = Original Game/"Referencing the Original Game..."


---
Mrinja

OFFLINE
Trainerlevel: 43

Forum Posts: 566
I really do hope they add this, except for coins it'll be game chips. And voltorb flip is rather addicting, it will seem like a nice feature. Most of the game center games are not really fun to me, higher or lower is rather boring and hard, coin flip is okay but people won't actively do it. Treasure hunt is fine, but you have to wait 10 minutes. Hangman just takes too long. Concentration is just a chip grinder, but it's the nicest of the bunch.
---

People often think the PH sprites are bland. Do they shade? Well, yes they do. You'll be surprised how much care is taken for these sprites.

Calamari

OFFLINE
Trainerlevel: 78

Forum Posts: 877
CrystalMawile

OFFLINE
Trainerlevel: 32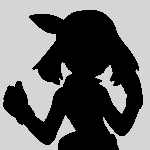 Forum Posts: 52
I really like this, the only thing I would add is to maybe make playing Voltorb Flip cost some game chips, because if you're good enough at the game in HGSS, it's super easy to rack up thousands of game chips, so I believe that the game should come at some cost so as to not deflate the value of game chips if the payouts from HGSS are kept.
---
I like that idea @crystal
like "concentration?"
---
CrystalMawile

OFFLINE
Trainerlevel: 32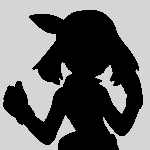 Forum Posts: 52
radostin04

OFFLINE
Trainerlevel: 14
Forum Posts: 3
bump, and i actually agree with rado; but not too much of an increase.
---
MasterMewtwo2

OFFLINE
Trainerlevel: 26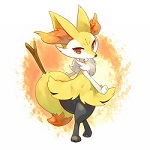 Forum Posts: 100
I've made a suggestion for this earlier today. In my post, I said it could have different difficulty settings; more cards to flip, more chips to win [similar to Concentration]. Though having a 'next level' mechanic [like what Hangman does] could also be a neat idea, as it increases the number of cards as you reach certain points (possibly up to 7x7).
---
yeah, thatd also be really neat!
---
gregoryk

ONLINE
Trainerlevel: 28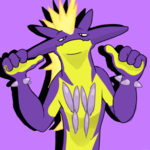 Forum Posts: 496

as someone who will spend hours playing volt. flip... please
---


gregory " greg " / 17 / english + german / my sprite shop!
( avvie by alejandra / please don't randomly friend me )

floofytrainnerd

OFFLINE
Trainerlevel: 26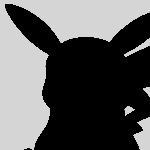 Forum Posts: 7

I have a very complicated relationship with Voltorb Flip. As I think of it, my mind drifts to the many, many hours spent in HG/SS/Insurgence trying over and over to get enough coins. "Voltorb Flip is awesome," I exclaim with glee, as I put in my first batch of coins, forgetting every time the nightmare to come. Minutes turn into hours, hours turn into days, as I fruitlessly beg and pray to whatever God may be watching that I may not choose a Voltorb. "It's not worth it," my friends plea, "you can catch a better Pokemon without coins!" I know they are right, and yet I continue on, tears streaming down my face. I've spent too long to give up now. When I finally achieve my goal, I feel no satisfaction. I feel no relief. I feel nothing but Voltorb.
10/10 full support
---
CreativeJackalope

ONLINE
Trainerlevel: 37
Forum Posts: 77

Voltorb flip is an amazing game and I'd love to see it here!! It fits with the Game Center theme perfectly too. Also support the idea of it having levels like in the original games and HoL. Please add this!!!!!
---