Forum Thread
TrainerPoints
Forum-Index
→
Suggestions
→
Rejected
→
TrainerPoints
Queen_Pumpkaboo

OFFLINE
Trainerlevel: 31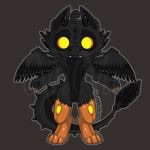 Forum Posts:
1,367
No support.

If all I have to do is click someone else's egg once and get the EHP they get then why would I do anything else? Even half of the EHP from that egg would be more than I deserve. I'd just hunt for people with high EHP eggs, click them once, and wait for my trainer points to rack up. I wouldn't need to do much of anything at that point.

Besides like Toothless said there are plenty of ways to get trainer points, no need to make this game easier with this method
---
oshawottLOVE

OFFLINE
Trainerlevel: 23
Forum Posts:
4
Shreyash_Jain

OFFLINE
Trainerlevel: 16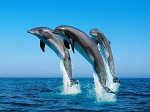 Forum Posts:
141
Well the reason for a support should not be because the supporter wants to level up faster.
Truely speaking, if you began levelling up faster, then everyone else will, and even the limits of ancient cave and royal tunnels(and some other things) would be increased by the staff. However, you remain in the same
relative
position.
---