If you dare, take my hand and take me to where your heart is. I want to feel what it's like to love like you.
❀ she ❀ 22 ❀ risk taker ❀
I'm just your typical kind of girl with a heart full of smiles. Please don't be hesitant to add me to your friendslist, I promise to add you back. If I've got the time I will chat with you through PalPad.
• Send Plushies I'll Return
• Eevee Is My Favorite Pokemon
• Blondie In All Literal Ways
click a plush to send it to me




Little Things to Know
The idea is to live your life in a way that makes you feel lit up.
Alive. Full fledged. Beautiful.
Know and find what nourishes you inside and out, bones to skin and then build your world from that alone.
All else is not part of your revolution. Or your ultimate evolution.
Contact
Last Action
Visiting the Dream World Shop
(2 Seconds ago)
Game Records

Trainer ID:
#403431153
Registration:
04/04/2018
(5 Months ago)
Premium member
until
24/Oct/2018
Game Time:
405:37 Hours
Total interactions:
720,119
Money:
1,137,817

Starter Pokémon:

Emboar
Feeds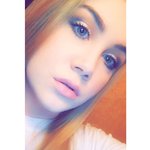 By
Flourine-Silver
"Ight you won't do it
Bet
"Will it be lit?"
Really lit fam
--------------------------
Ight so how about I do a 2 winner giveaway then? It'll be real lit fam, and I know people will love it
One winner will get this (Shiny Primal Dialga), and the other winner will get 8mil PD
So yeah, just comment and share for entries, will end tomorrow at reset
just remember that I love y'all
Yesterday, 03:20
1 comment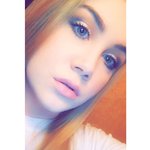 Hellboy1313
You Can Take My Heart, You Can Take My Hand, & Consume My Thoughts.
We Can Catch A Meteor Shower In Death Valley With Your Paid Time Off.
You're So Far Away All The Time, But Now I Can Sing You To Sleep Every Night.
& If You Think It's Too Good To Be True Then I'll Believe In The Lie,
It Was You.
Shiny Hunt
~*Rosie~Eevee*~ is currently hunting Espurr.
Hunt started: 19/09/2018



Chain: 70
(0 Shinies hatched so far.)
My Amazing Friends
Thank you all so much for eveything!
~*Cara~Eevee*~
*Wolf~Boy*
Zarkesh
Shadowplay
bpeugh1
Bigbearz1991
Filip666
~Aurum~
GalaxyNeko
Venom
~Ice_of_the_wolf~
Nightstooth
AceTrainerMax
Badge Showcase
| | | | | | | | | |
| --- | --- | --- | --- | --- | --- | --- | --- | --- |
| Set #1 | | | | | | | | |
| Set #2 | | | | | | | | |
| Set #3 | | | | | | | | |
| Set #4 | | | | | | | | |