Shiny Hunt!


GHOST GEMS 200/1000


POISON GEMS 650/1000

WILL BUY THESE GEMS AT A REASONABLE PRICE
PAYPAL ME IF YOU HAVE SOME FOR SALE PERFFER TO BUY BUNCH THAN JUST 1
crap i need to get done
828/800 SAVING FOR PREMIUM!


Get all Event Pokémon

Get mega Gengar

Get Shiny Mega Gengar Owned by me!

bReaThE

Complete Kanto Dex
favorites!

Show hidden content
---






1.first shiny hunt
2. first shiny from fishing
Game Records
Trainer ID:
#46881851
Registration:
06/08/2018
(3 Months ago)
Game Time:
215:39 Hours
Total interactions:
205,485
Money:
91,500

Starter Pokémon:

Blastoise
Feeds




















Hey it's me Wasder. I geuss I should start talking about my self, I am a professional procrastinator, i like to draw(when inspiration hits me) and read...sometimes. I'mma Libra and my favorite Pokémon is Gengar of course!Add me if u wanna u seem cool if u read this lol

click me ( ͡° ͜ʖ ͡°) —————————->
PFP MADE BY PokeliciousBae THANK YOU!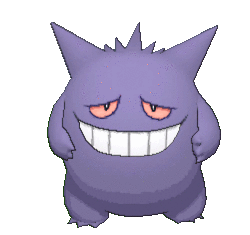 Contact
Last Action
Walking through Emera
(40 Minutes ago)
Badge Showcase
| | | | | | | | | |
| --- | --- | --- | --- | --- | --- | --- | --- | --- |
| Set #1 | | | | | | | | |
| Set #2 | | | | | | | | |
| Set #3 | | | | | | | | |
| Set #4 | | | | | | | | |