im pansexual, i like dogs, i look like a boy and use any pronouns, im genderfluid, and im a really boring person!! love u
stay evil, doll face.
Shiny Hunt
Tsuko is currently hunting Charmander.
Hunt started: 21/08/2017



Chain: 2,943
(75 Shinies hatched so far.)
Game Records

Trainer ID:
#734360431
Registration:
15/09/2014
(3 Years ago)
Premium member
until
22/Feb/2019
Game Time:
2078:54 Hours
Total interactions:
577,329
Money:
5,844,065

Starter Pokémon:

Charmander
Feeds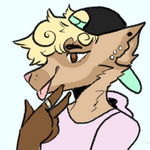 hey look!!
this chubby potato looks tall n tuff today!!
and feelin kinda confident ♥️
I'm been dealing w a lot of stress n anxiety over how I look, being insulted by some of the trans community for 'claiming' I'm genderfluid/ask to be called he/him most of the time, but still wearing 'girly' clothes and wearing jewelry, which did u know is apparently really girly??
So if u get annoyed w me posting pictures of myself, unadd me. Block me. I'm just trying to become more comfortable and accepting of my image
And I do realize this isn't social media, anyone who is pissy abt that, hugs n kisses
Today, 20:19
17 comments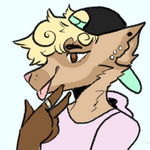 "Would you die for me?"
'Yes.'
"That's too easy…
Would you…
Would you live for me?"