Shiny Hunt
Shizuka is currently hunting
Magikarp
.
Hunt started: 11/01/2019


Chain: 96
3

0

0


Game Records

Trainer ID:
#72221538
Registration:
29/10/2013
(5 Years ago)
Premium member
until
07/May/2019
Game Time:
1577:03 Hours
Total interactions:
1,675,232
Money:
1,714,483

Starter Pokémon:

Emboar
Feeds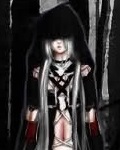 feel free to ignore but i need to get this out for once
*Feeling absolutely miserable*
Being in a relationship with someone who lives in the US (i live in Germany) and being unable to help them at all after they had a serious accident, and are now sick on top of it, is like the worst ever!
There's only so much i can do while trying to hide how worried i actually am, because it would only make them worry about me more than about themselves causing them additional stress.
And the part i hate the most? The distance between us! I literally can't do anything (or at least not nearly enough) to help them in any way with their live and all the stuff around them that still needs to be done somehow!
Ok, i'm done, going to cry while trying not to cry again
5 Days ago
7 comments