Party
---
This Users Party is empty.
---
About Me
Hi! I'm RedRidingWolf1365, but you can call me Liana. My birthday is October 29th, my Hogwarts House is Slytherin, and my Pokésona is a Flareon named Sophie.

You may know me from Deviantart and/or Quotev. If not, that's fine!
Shiny Hunt
RedRidingWolf1365 is currently hunting
Caterpie
.
Hunt started: 05/01/2019


Chain: 104
0

Sprites (Not Mine!)

Game Records

Trainer ID:
#211354615
Registration:
25/06/2018
(6 Months ago)
Game Time:
710:58 Hours
Total interactions:
845,761
Money:
4,467

Starter Pokémon:

Venusaur
Feeds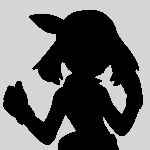 Oh joy my Quotev has purpose again.
6 Days ago
0 comments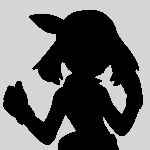 I miscounted my family's birth Pokémon.
I'm Sableye, my brother is Bellossom, my mom is Phanpy, and my dad is Arbok.
My miscounts were me being Houndoom, my brother Ampharos, my mom being Seadra, and my dad being Arbok.
My dad was the only one I got right. XD
1 Month ago
0 comments
The Oumarmy
New members, and old members who haven't yet, please friend everyone on this list. Thank you!
If you want, also friend theinsaneone (AKA Tio AKA Maki) who is my internet sister.
RedRidingWolf1365 (Me. I'm the leader!)
NyteGeist (My co-leader. I've stolen their heart with many gifts!)
PichuOfSkyworld (My trusted advisor. If Nyte isn't on, I come to her with literally everything!)
arkidog (She drew the mascot. Nuff said.)
BlairEmblem (Suuuuper nice person! A real sweetheart with a knack for shinyhunting.)
Kokichi (Nothing super special. Just an ordinary member. They're super nice, though!)
_a_piece_of_junk-o_ (Unexpected member. I cried.)
Our mascot, Mightyouma!
I will add or remove members as they come and go. If you confirm yourself as a member, you might get a little something from me!
Or maybe not. Who knows? Nishishi!~
Badge Showcase
| | | | | | | | | |
| --- | --- | --- | --- | --- | --- | --- | --- | --- |
| Set #1 | | | | | | | | |
| Set #2 | | | | | | | | |
| Set #3 | | | | | | | | |
| Set #4 | | | | | | | | |