About Me
Hi! I'm RedRidingWolf1365, but you can call me Liana. My birthday is October 29th, my Hogwarts House is Slytherin, and my Pokésona is a Flareon named Sophie.

You may know me from Deviantart or Quotev. If not, that's fine!

I used to play Pokemon: Brick Bronze, a Roblox game that was closed due to copyright. I was sad to see it go, and found this website as an ad on YouTube.

When I get a bad grade in math, I lose electronics for the day. This might explain why it takes a while to respond to RPs or accept trades.
Shiny Hunt
RedRidingWolf1365 is currently hunting Pichu.
Hunt started: 10/11/2018



Chain: 37
(0 Shinies hatched so far.)
Badge Showcase
| | | | | | | | | |
| --- | --- | --- | --- | --- | --- | --- | --- | --- |
| Set #1 | | | | | | | | |
| Set #2 | | | | | | | | |
| Set #3 | | | | | | | | |
| Set #4 | | | | | | | | |
Game Records

Trainer ID:
#211354615
Registration:
25/06/2018
(4 Months ago)
Game Time:
533:20 Hours
Total interactions:
743,743
Money:
168,306

Starter Pokémon:

Venusaur
Feeds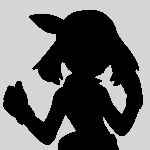 *cough* Reset just happened...
The winner for
#PraiseTheOumarmy
is...
TheLuckyKira! Your name certainly wasn't a lie...
Sending the prize now! Thanks for playing!
6 Days ago
2 comments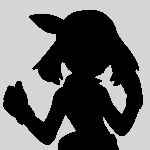 Remember when I said I have spending issues? (I deleted the feed, so you'll never know...)
I'm gonna do a lil giveaway! How exciting, right?
#PraiseTheOumarmy
is the tag, 100k is the prize. There's only one winner!
Ends at reset tommorow! Try not to kill each other...
7 Days ago
0 comments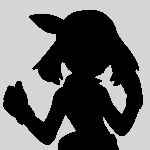 Guys, follow me on Pokémon Go! My friend code is 3129 3820 4621.
3 Months ago
0 comments
The Kokichi Army (AKA Oumarmy)
New members, and old members who haven't yet, please friend everyone on this list. Thank you!

RedRidingWolf1365 (Me. That part was obvious. Ultimate Supreme Leader among other Ultimate Supreme Leaders.)
NyteGeist (Co-leader. Closer to my power. I've stolen their heart with many gifts!)
ShuIsAShoe (First official member. Also my trusted advisor. If Nyte is not on, I come to them with literally everything!)
BlairEmblem (Will they ever speak? We may never find out. Nice icon though.)
kokichi_oma (We haven't talked yet, but I've seen their roleplays. I'm excited!)
Purplemewifa (Please get the palpad if you ever return. You're currently pending.)
Vermillion~ (When you get on, please friend me. You, like Wifa, are pending.)
kokichis (Same as Wifa.)

I will add or remove members as they come and go. If you confirm yourself as a member, you might get a little something from me!

Or maybe not. Who knows? Nee-heehee!



Sprites (Not Mine!)