Miracle Eye Library (Gym)
Last Visitors
Visitors
Malkins
Tue, 19/Jun/2018, 06:29
Primarina
Sat, 16/Jun/2018, 21:28
totoparty
Sat, 16/Jun/2018, 20:38
EspeonInTheWilderness
Fri, 15/Jun/2018, 05:55
Kinishaka
Fri, 15/Jun/2018, 05:54
Game Records
Trainer ID:
#650793854
Registration:
18/07/2014
(3 Years ago)
Game Time:
2263:31 Hours
Total interactions:
119,950
Money:
1,272,792

Starter Pokémon:

Charizard
Feeds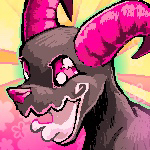 I'm looking for Pokémon to complete my kanto dex. If anyone would be willing to sell or let me borrow the mons id really appreciate it
Ones I'm missing are:
Jigglypuff, Wigglytuff, Abra, Machop, Machamp, Bellsprout, Magnemite, Seel, Drowzee, Exeggutor, Cubone, Chansey, Tangela, Kabuto, Snorlax, Ditto, Articuno, and Moltres.
1 Month ago
0 comments
About Me
---
status:
online & semi-active
Welcome to my profile, fellow pokehero! i'm ace trainer rascal. some of my favorite hobbies include reading, writing, and drawing!

i may not be too active every now and then, but i participate fairly often in the forums! mainly in the roleplay section. i'm a semi-literate/literate roleplayer, and i write a minimum 3-6 paragraphs per post. if you ever want to roleplay with me, feel free to contact me! my palpad and pms are always open.
Shiny Hunt
Rascal is currently hunting Absol.
Hunt started: 19/06/2018



Chain: 15
(0 Shinies hatched so far.)
Badge Showcase
| | | | | | | | | |
| --- | --- | --- | --- | --- | --- | --- | --- | --- |
| Set #1 | | | | | | | | |
| Set #2 | | | | | | | | |
| Set #3 | | | | | | | | |
| Set #4 | | | | | | | | |
Medals

Contact
Last Action
Storing Pokémon
(2 Hours ago)