About Me
[center][color=#4B0082] * Punky * 24 * Animal Science Alumni * Doggie Daycare *




~*~

Hi, I'm Punky! It's very nice to meet you. I'm slowly working on completing my Pokedex and collecting all of the plushies. I also hoard Houndoom and Parasect plushies. ^_^

~*~

I'm just a punk from the Midwest who grew up in the South along the East coast. Figured I'd balance the two weather extremes out, so I parked my butt in New England. I'm not sure that it helped much on that front, but I melted into a whole new, big family, and now I've got a fianc
Badge Showcase
| | | | | | | | | |
| --- | --- | --- | --- | --- | --- | --- | --- | --- |
| Set #1 | | | | | | | | |
| Set #2 | | | | | | | | |
| Set #3 | | | | | | | | |
| Set #4 | | | | | | | | |
Medals
Punktress hasn't collected any medals so far.
Game Records

Trainer ID:
#612671642
Registration:
16/02/2017
(1 Year ago)
Game Time:
423:53 Hours
Total interactions:
1,029,121
Money:
1,963,775

Starter Pokémon:

Charizard




Feeds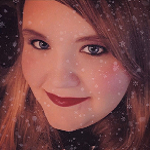 I have to admit, I still feel like a bit of a nub on PH. I always feel awkward doing anything involving trading or posting on the forums. Wonder if that feeling'll ever go away.
11 Months ago
5 comments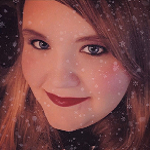 Just hatched a mega-able Sableye from the lab. I was not expecting it, and it made my heart jump a little bit when I saw it.

11 Months ago
4 comments
Contact
Last Action
Viewing a Userprofile
(7 Days ago)
Last Visitors
Visitors
Salamencegirl
Tue, 10/Jul/2018, 19:17
CatCatCat
Sat, 30/Jun/2018, 13:07
Yume
Sun, 24/Jun/2018, 12:06
~Ice_of_the_wolf~
Sun, 24/Jun/2018, 12:06
pasxalhs000
Sun, 24/Jun/2018, 04:06