To my love, with all of my heart. You're my peach, you're my plum; you're my rays of shining sun. You're my cake, you're my pie; you're my moon shining brightly in the sky. You're my love, you're my life; one day I hope to be your wife. When we're old and we're cold; you'll always have my hand to hold. And when we're young and we're dumb; you'll always be my peach, my plum.

'My Peach, My Plum' - Mimi
Game Records

Trainer ID:
#805108098
Registration:
02/06/2016
(2 Years ago)
Premium member
until
20/Apr/2019
Game Time:
2459:49 Hours
Total interactions:
4,729,136
Money:
614,237

Starter Pokémon:

Venusaur



Feeds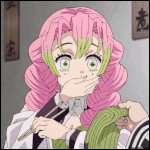 Sorry for being inactive, everyone... I've been writing for my Tumblr followers and playing PRO a lot and focusing on school. And, my tailbone has been acting up and it's extremely inflamed, due to it being broken; so I'm in a lot of pain.
What should I hunt for the time being? I really want more shinies xD
Today, 01:44
3 comments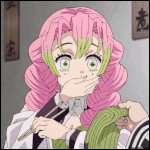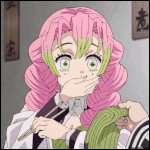 So... yesterday I broke my tailbone. That's always nice.
3 Days ago
5 comments

-
mimi barnes
-
fangirl
-
17
-
---
Hiya! I'm Mimi! I love to read, write, sing, draw, play vidya games, and drink hot chocolate! I'm a senior in high school and I love to learn! I love making friends, so feel free to send me a PM or PalPad message!
---