Shiny Hunt
LunaRay is currently hunting Finneon.
Hunt started: 06/12/2018



Chain: 107
(0 Shinies hatched so far.)
Goals
Once I am able to borrow the following Pokémon from others... or buy them, and I have the following Gem amounts... will these goals be complete.
-This may take months, maybe years(I'm betting towards the years)
-Aspire to complete a normal Pokémon Pokédex
-NO Shinies, Megas, Shiny-Megas
- meh the Shinies
- geh the Mega Pokémon
- feh the shiny megas
- but exceptions can be made for some Shinies
---
Ditto

LF Normal Gems

Will pay 1 K PD ... whenever/if I feel like it. PalPad/PM me if interested... but I may not always be willing to part with PD at any point in time lol

Show hidden content
---

184/10.000 so far away... *cries*
For all 3 of the Legendary Birbs Eggdex




Show hidden content
---
LF Flying Gems

500 PD each

139/7.500
LF Ice Gems

500 PD each

16/2.500
LF Electric Gems

500 PD each

74/2.500
LF Fire Gems

500 PD each

66/2.500
Collections
Collecting

Shuppet (20 DP)

,

Joltik (20 DP)

and

Cubchoo (30 DP)

Plushies~



Notes to self: once I'm not shiny hunting anything, hatch another Spheal
Shiny Chain hatches?(gonna change the name later....)
11.24.2018 - 12.06.2018 : Shiny Finneon-> Shiny Lumineon(
Ombré Brûlée Ice Cream
Ombre Brulee Ice Cream). Chain 184
Plans: Finneon - Blood Orange Ice Cream. Lumineon - Ombré Brûlée Ice Cream
Pokézodiacs + Etc.

Pokézodiacs
---
Good day: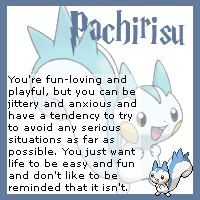 Normal day: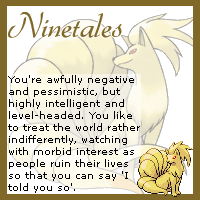 Bad day: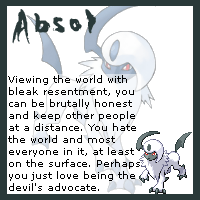 ---
Name:
Sniffles
Adopt one yourself! @
Pokémon Orphanage
---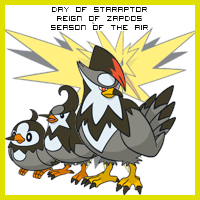 Game Records

Trainer ID:
#694981260
Registration:
09/03/2018
(9 Months ago)
Game Time:
486:35 Hours
Total interactions:
340,477
Money:
360,903

Starter Pokémon:

Swampert
Feeds




















About Me
Student
/
18 years old
/
Competitive RPG Gamer
/
Major plan: Communication Sciences & Disorders (CSD)
/
Chinese-Japanese-American
/
Otaku + Fujoshi
/
Certified Lifeguard
/
Live in America
/
Foodie
(wish to one day be able to eat a lot of Malasadas)
---
I love Pokémon. I love games. I've played a ton of the Pokémon games. I enjoy anime, manga, manhua, manhwa, light novels, fanfics(mostly BL as I'm a proud fujoshi who teasingly ships her guy friends), etc. Obviously I'm an avid reader...
I love Asian food: rice...sushi...uhhh more rice.....I love food in general. I'm not picky at all. I absolutely love spicy food.
---
I'm on PokeHeroes a lot kind of.
I don't accept random friend requests.
I do block backs.
I like to chat sometimes unless I'm doing something.
My palpad is almost always open if you'd like to chat / talk.
Don't ask for my stuff. Unless for an equal/fair trade/if I'm willing.
I'm willing to let others borrow Pokémon for Pokédex completion only if I get to hold onto one of their important Pokémon, ie, Shinies, Megas, Legendaries, etc, and I'll return them when I get my Pokémon back.
I don't unblock people.
I am a firm believer that although Pokémon are amazing, they do not belong in the real world. If we ever want to see real Pokémon, we need to travel to the Pokémon world.
---
Trainer Card + Advertisement
~Dream Team~
---
Interact with my Starter Pokémon! Skipper!
---
BUY MY STUFF. THEYRE CHEAP. JUST TAKE THEM. I DONT WANT THEM.
---
Claim DP
---
My younger sister also plays this game. Her name is SuzumeAkuraito. She's an
adorable little birb
. Call her Suzu or Aku if you're familiar with her.
---