Badge Showcase
| | | | | | | | | |
| --- | --- | --- | --- | --- | --- | --- | --- | --- |
| Set #1 | | | | | | | | |
| Set #2 | | | | | | | | |
| Set #3 | | | | | | | | |
| Set #4 | | | | | | | | |
Medals
H0tpotatoes hasn't collected any medals so far.
Game Records
Trainer ID:
#625562517
Registration:
04/08/2018
(4 Months ago)
Game Time:
69:03 Hours
Total interactions:
8,788
Money:
99,734

Starter Pokémon:

Empoleon
Feeds

!!URGENT!!
When you eat cereal, is the milk a sauce, beverage or broth?
27 Days ago
1 comment
woah this is me
AAAAAAAAAAAAAAAAAAAAAAAAAAAAAAAAAAAAAAAAAAAAAA
hello i'm h0tpotatoes and i like to run, play video games and play/make music (kinda)
i'll talk if you want but idk what to say sometimes
low confidence leads to social anxiety, and social anxiety leads to depression.
i'm also this if i was a pokemon V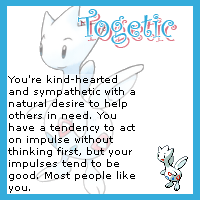 Contact
Last Action
Viewing a Userprofile
(15 Days ago)
Last Visitors
Visitors
GuestPoop9000
Mon, 10/Dec/2018, 23:20
BonBonnieWuvs
Sun, 25/Nov/2018, 04:12
MadisonDaDragon
Thu, 22/Nov/2018, 15:11
Rainstorm
Mon, 19/Nov/2018, 23:27
Anime-Lover
Mon, 19/Nov/2018, 01:29