Party
---
This Users Party is empty.
---
About Me
Favourite things .... besides Pokemon obvs

*Reading fantasy *Watching Anime *Bingewatching TV series
*Gardening *Cuddling Cats *other stuffs

Plushies always welcome

Kanto Dex Completed 16/12/17
Johto Dex Completed 20/12/17
Hoenn Dex In Progress
Duskull
Chimecho
Wynaut
******
Kyogre
Groudon
Rayquaza
Sinnoh Dex In Progress
Turtwig
Monferno
Infernape
397 Staravia
408 Cranidos
409 Rampardos
411 Bastiodon
412 Burmy (sandy)
413 Wormadon (sandy)
413 Wormadon (trash)
421 Cherrim (sunny)
425 Drifloon
429 Mismagius
430 Honchkrow
432 purugly
433 chingling
434 stunky
435 stuntank
440 happiny
442 spiritomb
450 hippowden
452 drapion
454 toxicroak
461 weavile
462 magnezone
465 tangrowth
467 magmortar
469 yanmega
473 mamoswine
475 gallade
476 probopass
477 dusknoir
478 froslass
479 Rotom x6
481 Mesprit
483 Dialga
484 Palkia
485 Heatran
486 Regigigas
487 Giratina
488 Cresselia
490 Manaphy
491 Darkrai
492 Shaymin
493 Arceus x18
Shiny Hunt
Enchantica is currently hunting Jangmo-o.
Hunt started: 25/12/2017



Chain: 79
(0 Shinies hatched so far.)
Badge Showcase
| | | | | | | | | |
| --- | --- | --- | --- | --- | --- | --- | --- | --- |
| Set #1 | | | | | | | | |
| Set #2 | | | | | | | | |
| Set #3 | | | | | | | | |
| Set #4 | | | | | | | | |
Medals
Enchantica hasn't collected any medals so far.
Game Records

Trainer ID:
#547094508
Registration:
01/05/2016
(2 Years ago)
Game Time:
330:36 Hours
Total interactions:
339,013
Money:
136,694

Starter Pokémon:

Typhlosion


Feeds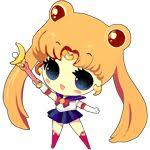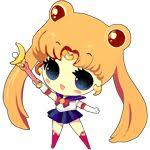 By
Braixie
#BraxiesHolidayGiveaway
Okay guys so I'm starting my 1st hashtag giveaway, the prizes are Pokemon in my
Giveaways Box
To enter all you need to do is share this post with working links. There will be a total of 7 Winners, each will be able to pick 1 Pokemon from the box (Please note I won't be able to give Mega Stones for the Mega Able Pokemon) Winners will be drawn on December 23rd (my 20th Birthday) and prizes will be given out on December 24th 1 minute to reset. More Pokemon may be added to the box as I hatch them. Happy Holidays!
[Share it]
10 Months ago
2 comments
Contact
Last Action
Reading the news
(6 Months ago)
Last Visitors
Visitors
Princess_Politoad
Sun, 14/Oct/2018, 23:37
SwampFall
Sun, 09/Sep/2018, 23:01
stretchy91
Mon, 03/Sep/2018, 06:12
DJ_Electro
Tue, 17/Jul/2018, 04:27
Eijirou
Tue, 22/May/2018, 02:42