Rp To-Do list
Re-Boot Borderlands

Re-Boot COTR

Make a Magic Rp.

Work on plot lines for Current Rps.
AngellTale Sans
Heya. It's me, Sans. Sans the Skeleton. I've decided to take over Angell's account for awhile. Something about too much stress? Anyway don't ya know how to greet a new pal? Palpad me and shake my hand, and maybe I'll take ya to Grillbys, or maybe make some puns. See ya later Kiddos.
Shiny Hunt
AngellTale~Sans is currently hunting Fletchling.
Hunt started: 03/09/2018



Chain: 160
(0 Shinies hatched so far.)
Game Records

Trainer ID:
#713808568
Registration:
27/11/2017
(9 Months ago)
Game Time:
432:09 Hours
Total interactions:
43,595
Money:
199,016

Starter Pokémon:

Typhlosion
Feeds














Contact
Last Action
Browsing through notifications
(10 Minutes ago)
About Me
This is a Link to my AskBlog on PokeHeroez!Ask the Cast Of AngellTale!
Boop
These are my babys, Gifts to all who give moi one

Im also looking for a Sandslash Plush, pokemon your missing from my box if i get one

I am a...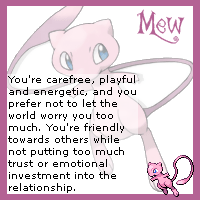 Also, Join the DragonType Fanclub Under Pok
Fallen Angell League
PM Me to Sign up for a position!

1st Gym: Baku4Life ( Fire)

2nd Gym: Trix (Fairy)

3rd Gym: FallenSouls (Ghost Dark)

4th Gym: Hipster (Steel)

5th Gym: Blue (Water Flying)

6th Gym: DJ (Dragon)

7th Gym: Quartz (Fighting)

8th Gym: Zabe (Dark)

E1: Noel (Grass/Ghost)

E2: Aureliance (Fighting/Fairy)

E3: None

E4: Kbro (Fire and Dragon)


Current Champion: FallenAngell (???)