Hiya! I'm Buchanan! But please, call me Mimi or Dahlia! I love to read, write, sing, draw, play vidya games, and drink hot chocolate! My fandoms include; Marvel, UtaPri, Pokemon, K-Pop, Food Fantasy, Otome Games and Anime! I'm a senior in high school and I love to learn! I love making friends, so feel free to send me a PM or PalPad message!
Game Records

Trainer ID:
#805108098
Registration:
02/06/2016
(2 Years ago)
Premium member
until
04/May/2019
Game Time:
2593:04 Hours
Total interactions:
4,755,257
Money:
909,801

Starter Pokémon:

Venusaur



Feeds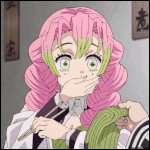 #RotoLotto
ProfessorGreenie
is holding a huge lottery, and all you have to do to enter is send in lots of Rotom and Rotom appliances!
Visit the lottery here
for your chance to win tons of great prizes, such as art tickets, nuggets, 1 million PD, fully Mega-Evolved Pokemon, and lots of different shinies and event Pokemon!
Share this entire post to get 5 free tickets for the lottery! Code is found in the lottery thread.
Lottery ends January 31, 2019!
Today, 01:08
0 comments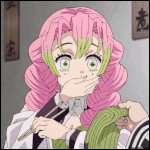 Anyone need any breeding pairs? Trying to get rid of some of the Pokemon in my boxes before I sort them!
I'm also giving away SWT fodder that I may happen to have! PalPad me! :3
Today, 00:26
1 comment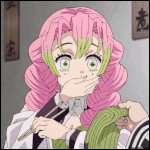 Joey has reached level 700! ❤️
Yesterday, 15:34
2 comments



mimi | entp | pisces | 17