estp || pisces || eccentric*

i enjoy chatting, hamsters, eating, pokemon, autumn, and complaining. i've played pokemon x, pokemon sun, alpha sapphire, and attempted ultra sun but it was like the exact same as sun so i got bored. : (

avi by gelatin
*as i am told by ShadowPikaSami
Badge Showcase
| | | | | | | | | |
| --- | --- | --- | --- | --- | --- | --- | --- | --- |
| Set #1 | | | | | | | | |
| Set #2 | | | | | | | | |
| Set #3 | | | | | | | | |
| Set #4 | | | | | | | | |
Contact
Last Action
Viewing a Userprofile
(1 Hour ago)
Game Records

Trainer ID:
#883637577
Registration:
28/06/2016
(2 Years ago)
Game Time:
674:47 Hours
Total interactions:
74,965
Money:
12,732

Starter Pokémon:

Torterra
Feeds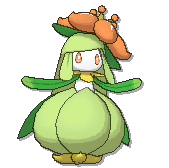 My heart it hurts so bad, so bad that I cant speak

But maybe if I could it'd be a little bit better and I'd have a lovely lady to keep...
But my core it feels like steel and I think, I think, I'm a fool; I know that if I pushed then she could see in the coolest and again I'd have love in my chest

But my heart it hurts so bad, I cannot speak
-Hurt Heart
Collecting Petilil Plushies & ANY extra Petilil you may have! Don't release them, i'll take them! :-)

I just love Petilil (and Lilligant), and hate to see them get released, or left vacant in a box! Unfortunately, this happens every day. Let's change that! Please, if you have any extra Petilil, I can give you PD or other Pokemon for them. Also, Petilil plushies are so much appreciated! Thanks!