This user account has been locked permanently.
EDM is LIFE!!
I ASPIRE TO BE A DJ & AM CRAZY FOR EDMs @[email protected]


Favourite DJ : Martin Garrix


DJ concerts are love!!


EDMs saved my life.... DJing is life!


Boundless love for EDMs


And guess what....


Becoming a DJ soon!!!!
Oh yeah... My favourite picture(also my mobile's wallpaper)


Well yeah..I Also love music.... Isnt that obvious xD


Dubsteps, Electro etc etc
<The Dream>
GOAL:TO HAVE THE MOST SHINIES AND MOST SHINY DEX ENTRIES!
because
"No dream is too big, and no dreamer is too small"
Completion: 316/1228
Medals




Game Records
Trainer ID:
#313100440
Registration:
10/01/2016
(2 Years ago)
Game Time:
634:46 Hours
Total interactions:
1,817,895
Money:
17,993

Starter Pokémon:

Empoleon
Feeds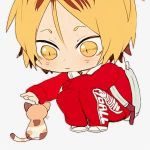 Shiny Hunt
DJ_Electro is currently hunting Chespin.
Hunt started: 12/06/2018



Chain: 324
(9 Shinies hatched so far.)
<Notes To Self>
16 x Shiny slots from Adolamin (paid for all)

9 x Shiny slots from Wiimpod (paid for all)

4 x Shiny slots from cooper123 (paid for all)

1 x Shiny slot from AmethystHeart (paid for all) (+1)

3 x Shiny Slots from silverklauws (paid for all)

2 x Shiny slots from Kaysha (unpaid) (inactive for long)

3 x Shiny slots from AngellTale (unpaid)

6 x Shiny slots from Danuwa (paid for all)

3 x Shiny slots from halfwolf (paid for all)

7 x Shiny Slots from Corona_Ayameko (unpaid)