~°Current Status°~
If our love was just a circus, baby you'd be a clown by now!!
Game Records
Trainer ID:
#313100440
Registration:
10/01/2016
(2 Years ago)
Game Time:
721:00 Hours
Total interactions:
1,893,160
Money:
166,300

Starter Pokémon:

Empoleon
Feeds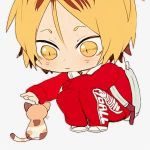 By
Tamm
GIVEAWAY!
Noblecrow just reached level 500 today. I want to do another Giveaway because of that. My last Giveaway was because of my first shiny Murkrow so I think this is an good idea.
Just share the hashtag
#TammTrolls
and comment on this feed to join.
But be warned! It's a Troll Giveaway, Lel.
Prices:
1. Winner gets: 100 PD
2. Winner gets: 500k PD
3. Winner gets: a female shiny Murkrow!
4. Winner gets: a male shiny Murkrow
5. Winner gets: Nothing
6. Winner gets: 50 Nuggets
I will resolve the raffle at 8 pm next week Sunday [MEZ]!
Good luck to all participants!
8 Days ago
0 comments