Shiny Hunt
Csoxi is currently hunting Stantler.
Hunt started: 19/11/2018



Chain: 19
(0 Shinies hatched so far.)
Reminder for myself...
Megastone cooking results:

: 4

: 7

: 15
Cooking started: 09.09.2018
Black box openings:

: 4

: 2

: 1
On storage:
3x Ditto
1x Articuno
3x Moltres
9x Deoxys
Rayquaza project:

:
Blue pudding project:

:
Xerneas project:

: Look at
Kimie
's profile

Game Records

Trainer ID:
#303134335
Registration:
11/11/2014
(4 Years ago)
Premium member
until
07/Sep/2019
Game Time:
5865:00 Hours
Total interactions:
4,280,317
Money:
517,942

Starter Pokémon:

Blaziken






Feeds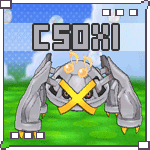 Buying normal gems for 1k PD... If 100+ then i can pay with nuggets too

(limited offer,be fast

)
Yesterday, 23:59
0 comments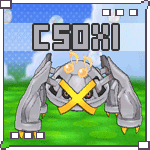 Cleaned up my friendlist a little... If you are deleted, dont think its because i hate you... I had some friends who i wasnt everyday in contact, or just were friends because you needed my stuff, but i never get anything back,or just simply inactive players... We can still talk, because my palpad is still open, but im too much depressed without PH too, no need more stress here... Sorry...
1 Month ago
2 comments
Quick info
Everyone who calls me "bro" will be instantly blocked... Maybe in your country everybody is your brother, but no, i'm not... And since i don't have any brothers, i hate if somebody calls me that way... So please leave that word if you talk with me... Thanks...
Metagross
Gift from
CeNedra
<3