Forum Thread
The Nuzlocke Challenge [Sign Ups]
Forum-Index
→
Roleplay
→
RP Sign-up
→
The Nuzlocke Challenge [Sign Ups]
~Vanilla~

OFFLINE
Trainerlevel: 53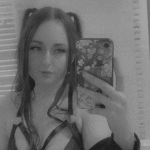 Forum Posts: 359
Note: This will strictly be a 3 character role play, no more, no less. Thus, I have the right to decline anyone who I feel won't suit the role play, either due to experience or previous issues to do with past role plays. Please don't get offended if I end up rejecting you, rip

*I'm looking to make this either a 1x1 or 1x1x1 private role play.*
---
~ The Nuzlocke Challenge ~
---

A new opportunity has been given to starting trainers across the regions. However, only three can join in on this adventure that they call: The Nuzlocke Challenge.

With this challenge comes with just a few simple rules.

1 - A trainer may only catch the first Pokemon they encounter on each route.
1.2 - If the trainer has already caught a Pokemon they've encountered, or the Pokemon they've encountered is an evolution of a previous encounter they have caught, they have the option to rencounter (Dupes clause & Species clause).
1.3 - If a trainer is to encounter a shiny on a route they've already caught an encounter, they may still try to catch the shiny (Shiny clause).
1.4 - If a wild battle is a double battle, the trainer may choose between the two, but must choose before the first attack.
2 - If a Pokemon faints, it must be either: released or permanently put into the PC.
2.1 - Because of this, revives of any kind are banned.
3 - All caught Pokemon must be nicknamed for the sake of forming bonds.
4 - The nuzlocke does not start until Pokeballs and the Pokedex has been received.

The three chosen trainers will then receive ferry tickets to Pallet Town, Kanto, to begin their journey, set by the one and only, Professor Oak.


---
Rules:
---

- PH rules apply - Usual site rules, plus, no God Modding or Bunnying etc.
- Nuzlocke rules apply (See above).
- Be as clear and as literate as you can - no text or script speech.
- Try not to use one liners unless necessary.
- One character per person (unless it ends up being a 1x1).
- Characters should all be aged 10.
- Role play should follow the plot of the games, this includes: which Pokemon and items are found on which route, when Team Rocket is encountered etc etc.
- Pokemon should level up appropriately, with new moves corresponding to it's usual level up move set.
- If one person wins a badge, the whole group wins it, also.
- TMs can be used, once found/bought.
- Mild romance is allowed, but don't make it the focus.
- You may reserve a starter out of: Charmander, Squirtle and Bulbasaur, but you will not have them until reaching the lab.
- No duplicate starters due to their apparent rarity.


---
Form:
---



[center][b]Character Name:[/b] (First, Middle (opt.), Last)
[b]Nickname(s):[/b] (Opt.)
[b]Age:[/b]
[b]Gender:[/b]
[b]Appearance:[/b] (Image or description works)
[b]Personality:[/b] (Please no TBRPed; Include strengths and flaws)
[b]History:[/b] (Opt.)
[b]Other:[/b] (Some fun facts, I guess)

[b]Starter:[/b] (One of the following that hasn't already been chosen: Charmander/Squirtle/Bulbasaur)
[/center]



Delete anything inside '()'
Opt. = Optional

I'll create a secondary form for the actual role play


---
My Form: WIP
---

Character Name:
Nickname(s):
Age:
Gender:
Appearance:
Personality:
History:
Other:

Starter: (I'll take the last remaining starter)

AngellRune~Kris

OFFLINE
Trainerlevel: 27

Forum Posts: 184
center]
Character Name:
Wesely Hunter
Nickname(s):
Wes
Age:
10
Gender:
Male
Appearance:
Personality:
Pretty quiet, although most people think it's a sigh of shyness, that's actually far from the truth. He just doesn't communicate often, and that's why he really doesn't know how to have freinds, and he can be overly aggressive if you push him to hard.
History:
Plz No, I've been told I'm terrible at dis
Other:
Likes to use Preimeir Balls instead of normal ones.
Starter:
(One of the following that hasn't already been chosen: Squirtal (Squirt)
[/center]
---
AngellRune~Kris

OFFLINE
Trainerlevel: 27

Forum Posts: 184
The_AU_Umbreon

OFFLINE
Trainerlevel: 25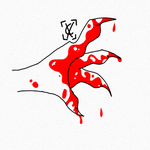 Forum Posts: 169
Character Name: Chloe Louise Turner
Nickname(s): Chlo sometimes CC(sort for Crazy Chloe)
Age: 10
Gender:female
Appearance: black hair,pale skin,slim,dark hazel eyes,wears black jumper and jeans,white t-shirt,black trainers
Personality: Chloe is fast but Clumsy and mainly wanting to hit into a conversation at any time.
History: She lives alone because her mother and father left her and her older brother when she was 4. Her Brother, Levi,fell in love with a girl named Lydia but she hated and bullied him. Later in his life,Levi hanged himseft from depression. Chloe wants to forget by doing this challenge.
Other:she loves drawing,dancing and is super flexible. Before she does something flexible she says 'hit them with that flex'

Starter: Charmander(nickname:Blaze)

---
~Vanilla~

OFFLINE
Trainerlevel: 53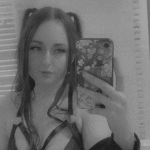 Forum Posts: 359