Forum Thread
Alolan Mega-Evolutions
Forum-Index
→
Suggestions
→
Rejected
→
Alolan Mega-Evolutions
Caster

OFFLINE
Trainerlevel: 28
Forum Posts: 41
Buumee

OFFLINE
Trainerlevel: 42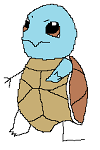 Forum Posts: 256

Reasons for no support;
1) There are plenty of Pokemon that we all could subjectively say "X deserves a Mega Evolution" that don't have one, let alone any evolution or alternate form. (e.g. Farfetch'd, Dunsparce, Lapras, ect).
2) The aforementioned, but their stats are sub-par. Previous generations such as 1-3 have many Pokemon that are broken (in a bad way) in design that they'll never see the light of day because they either are useless competitively (in the real game), have bad stats, or don't look "exciting". In Generation 7 I can't relatively name a useless Pokemon stat wise I wouldn't use nor say that they look poor enough to warrant an upgrade.
3) A potential issue that can occur down the road is simply - continuity. Many new Mega-Forms get released every game or so, what happens if Gamefreak releases an Official Mega Evolution later to a Pokemon that PH made a Mega-Form for? Does the PH Form get scrapped and replaced with the Official Form? Do they become seperate forms? What would be the method to choose which form you get? Ect.
4) Alolan Dex hasn't even finished being 100% obtainable yet. The full dex should be released first before we can start considering getting any of them a Mega-Form.
5) I don't believe a Mega-Form being created for the sake of obtaining a new form or more stats is an appropriate reason.
---
What's gonna happen to Bulbasaur?
PkmnTrainerV

OFFLINE
Trainerlevel: 29

Forum Posts: 715
Suvichan

OFFLINE
Trainerlevel: 32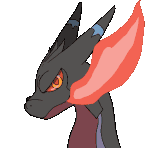 Forum Posts: 469
No support, the game doesn't give alolan pokemons mega evolution because alola has z moves.
---
~Bella-chan~

OFFLINE
Trainerlevel: 43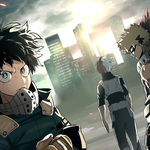 Forum Posts: 143

Yeah, no. It probably takes Spriters a long time for them to think of a cool design for new Megas, especially if they're alola forms. And plus, why should we add Mega Evolution on Alolan forms? And boost their stats? I'm pretty sure not many users even use the battling feature here (it's pretty wonky and lag too much for me).
---
KrazyKarp

OFFLINE
Trainerlevel: 61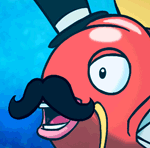 Forum Posts: 576
meme

OFFLINE
Trainerlevel: 34

Forum Posts: 2,010
Riako

ONLINE
Trainerlevel: 50

Forum Posts: 2,059

Well we already have our own Mega Froslass, so it might be possible that we'll have other custom Megas on PokéHeroes in the future as well. But for now, nothing really concret is planned; and I don't see why we should limit it to Alolan Pokémon

Moving to rejected.
---